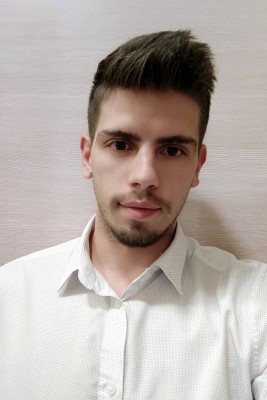 Tamás Horváth
Electrical engineer, MSc.
Development Engineer /Xtalin Ltd./
Studies: Budapest University of Technology and Economics Faculty of Electrical Engineering and Information Technology, MSc - Control Systems, Applied Electronics Specializations, BSc - Computer-based systems specialisation
City: Budapest
Date of Birth: 1997
Professional interests: Hardware design, electric vehicles
Hobbies: playing sports, cooking, designing useful gadgets
"Do what you'd do for free and the rest will take care of itself."

Through my family members, tinkering has been a part of my life since I was a little boy, but I first got involved in the world of electronics in high school. Initially, I participated in programming competitions and then I worked with LEGO NXT robots for 2 years. During my university studies, I also found the opportunity to develop my practical skills within the BUTE Formula Racing Team, where I was able to work on a four-wheel drive electric racing car, first as a design engineer and then as an electronics team leader, responsible for the operation of the entire electronics system of the car. After leaving university I stayed on a similar track, aiming to experience as many things as possible and find areas where I enjoy working.